Bangalore International Mediation,
Arbitration And Conciliation Centre

Panel of Mediators
MR. B. C. THIRUVENGADAM
MR. B. C. THIRUVENGADAM, (Thiru) is a  lawyer of over  three 35 years of standing.
He has degrees in Commerce and Law from Bangalore University and an Intermediate Degree in Chartered Accountancy. He is a Patent Agent of the Government of India and a   Certified U.S. Patent  ProcessProsecutor, from Sci3 Centre, Sunnyvale, California,  and  a Certified  Mediator  by ISDL San Francisco and High Court of Karnataka.
Acclaimed as a specialist in the "Corporate Oppression and Mismanagement", he has  expertise in the areas of commercial, intellectual property rights and constitutional  matters. He is a Group "A" Counsel for the Government  of India, before the Supreme Court of India. He   has appeared before various High Courts and tribunals in India. He has participated in several domestic and international arbitrations,  as an advocate as well as an arbitrator.
As anon litigator,he has  several firsts to his credit having involved in  - setting up India's first  Venture Capital Fund; India's first foreign private equity fund; India's   first International housing fund;  India's first Group-housing project,first cross-border stock option plan etc. He is also an expert in law relating to  technology, energy Aviation,  Defence Offset, Real Estate,  Communication &  Media.
He is an internationally acclaimed mediator and arbitrator and has resolved several cross-border disputes in the areas of  Corporate, IPR, fashion and refugees.   He was  involved in establishing several court annexed Mediation centres in India - including Bangalore Mediation Centre - the largest in India.  He is a Master Trainer and Trainer of Trainers in Mediation and Arbitrationand has trained hundreds of  lawyers, judges, company secretaries and chartered accountants.He is an Accredited Conflict Management Trainer. 
He is a co-founder Bangalore International Mediation, Arbitration and Conciliation Centre (BIMACC) India's only  comprehensive Institutional ADR Centre  recognized by the UNCITRAL. He is an Executive Committee  Member of the CII's Task Force for Dispute Resolution, New Delhi.
As a guest faculty, he teaches Technology Law at the Chicago Kent College of Law, Illinois Institute of Technology, Chicago. He has rendered  several lectures  and technical papers  in  various universities and fora in India and abroad.  He is the Chairperson of Society of Indian Law Firms, (SILF)  Bangalore, President, President of the Corporate and Administrative Law Foundation (CORAL).Founder  Secretary of The Quiz Foundation of India. He is an active member of the International Council of Jurists, London, International Bar Association,London,  Inter-Pacific Bar Association, Tokyo, INSOL International, New York and Union of International Advocates  Paris.
He has won several global recognitions.  He is  featured in the prestigious Lexis Nexis "100 Legal Luminaries of India 2016", Asialaw Journal's Leading Lawyer Award, Legal500, Chambers & Partners, AsiaLaw Journal and Asian Business Law. Marquis "Who is Who in Asia".He was conferred with Cambridge University "International Professional  Award" in 2010. On 27th April 2017 David A Clarke School of Law, University of District of Columbia has honored him in recognition of his contribution to the worldwide legal community.
First Batch Mediators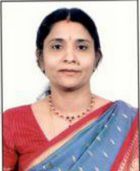 Ms. Revathi Thiruvengadam
Ms. Revathi holds Bachelor's Degrees in Arts and Education from SathyaSai University and a Bachelor's Degree in Law from the University of Bangalore. She holds a Post Graduate Diploma in Computer Applications from the Delhi University. Admitted to the Bar in 1992, Ms. Revathi Thiruvengadam is also a Registered Indian Patent Agent and a Trade Mark attorney. She also handles matters relating to Real Estate.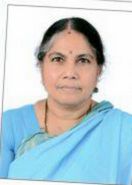 Dr. S. Jahwari Sudarsanam
Dr. Sudarshan is a Professor at M.S. Ramaiah College of Law, since 2009 and has also served as the Principal during 2009-2010. During 2004-2009, she was Assistant Professor in the Department of Law, Addis Abada University, Ethopia and Associate Professor at National University of Rwanda. After doing her B.Sc., she pursued law and holds an M.L. and PhD. A member of the Indian Institute of Law, New Delhi and Academy Law Review, Trivandrum, her research interests are in the field of women's rights and human rights, on which she has done extensive research and has a number of publications to her name.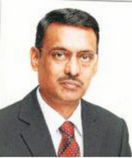 Mr. Ashok Ram Kumar
Mr. Ashok Ram Kumar graduated in Law from Osmania Law School in the year 1989 and joined the Bar the same year. He specialises in Intellectual Property Rights.

Ms. Navitha Rathore
Ms. Navitha Rathore is an associate at Thiru and Thiru, Bangalore. She received her B.A. LL.B. from University Law College, Bangalore.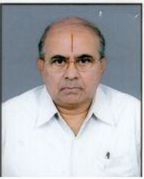 Mr. R Rajagopalan
Mr. Rajgopalan is Mentor-Director at Nettur Technical Training Foundation (NTTF), Bangalore. He is a Chartered Accountant – ICAI and practised as a Professional CA during 1973-75. Prior to joining NTTF, he was working as a Finance Executive with BPL India Ltd., as overall incharge of accounting and finance matters. He has also worked at Toyata Production System and has played active role in implementing Oracle E-Business and improving the software Preactor.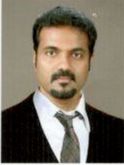 Mr. Sunil Kumar Meledath
Mr. Meledath is a practising lawyer, enrolled in the Bar Council of Kerala. He received his B.L. from the Mangalore University, M.A. in Human Rights from the Kingston University and M.L. in Business and Commercial Law from the Liverpool John Moores University. He has over 15 years of experience as a lawyer, both in civil and criminal matters.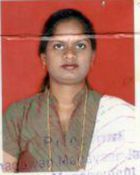 Ms. Roopa Traisa
Ms. Traisa teaches at the Centre for Management studies, Jain University, Bangalore. She did her M.Com. from Bangalore University and received her M. Phil. from Madurai Kamraj University.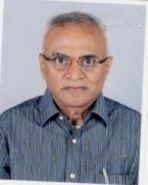 Mr. Kambam Vedantan
Mr. Vedantan is presently a visiting professor at the Centre for Management studies, Jain University, Bangalore. He holds a B.Sc. and received PGDJ and MBA from Guru Ghasidas University, Bilaspur. During 2009-2015, he was an Associate Professor, OB & HRM at Christ University Institute of Management, Bangalore. He has a rich teaching experience and was academic head at BIPD Business School, Hyderabad and Professor at Magnus School of Business. His teaching interests include Organizational Behaviour, HR, Entrepreneurship and Foreign Exchange.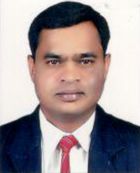 Mr. S. Ravi
Mr. Ravi is Secretary at Bala Vinayaka Vidyaniketan. He holds a degree in B. Com and specialises in Banking matters.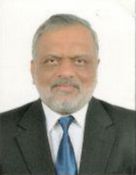 Mr. John J Nereyeth
Mr. Nereyeth is an independent management advisor, with over 30 years of wide ranging consulting experience in audit, finance, costing, taxation and corporate/legal matters. He received his B.Sc. from Loyola College, Madras University and LLB from Bangalore University. He is a Fellow Member of the ICAI, Associate Member of ACMA, India and ICSI. He has held important positions at Deloitte Haskins & Sells (DHS), S.B. Billimoria & Co., Millipore India Pvt Ltd, and other organisations.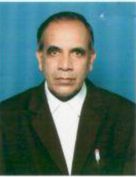 Mr. S. Arunagiri
Mr. S. Arunagiri is a practicing lawyer, enrolled in the Karnataka State Bar Council, with 29 years of practice. He holds an M.A. and LL.M.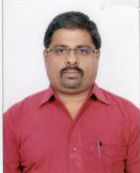 Mr. S. Kannan
Mr. Kannan is an FCS, advising and assisting companies on matters pertaining to accounting, taxation and legal issues. He has about 28 years of corporate work experience which includes banking, service and product companies. He holds a B. Com and an LL.B. degree.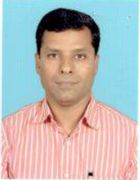 Mr. M Manjunatha Reddy
Mr. Manjunath Reddy, an ACS is the Founder and Director of Legal Monk Advisors Private Limited, Company Secretary firm in Bangalore. He has more than 7 years of experience in handling all the intricate matters of SEBI, FEMA. He has also been the Chairman of Bangalore Chapter of ICSI. He has presented many papers on funding & financing for the companies.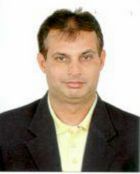 Mr. Rajesh S. Narang
Mr. Rajesh S. Narang is an FCS and is a Corporate Management Advisor with substantial in-house corporate experience, providing expert legal and commercial advice. His areas of expertise include Public Listed Company Advisory & Governance Matters, IPR Matters, Corporate and Commercial laws, Mergers, Acquisitions and other forms of Corporate Restructuring etc. Previously, he was the Vice President and Legal/ Company Secretary to Mind Tree. He also headed Aztecsoft Ltd., additionally being its Company Secretary.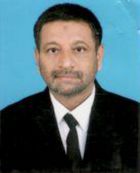 MD. Wasiuddin Dadni
Mr. Wasiuddin Dadni is a practicing lawyer, enrolled in the Bar Council of Tamil Nadu and Puducherry. He holds a degree in Electrical and Radio Communication Engineering, Law and a PG (Dip) in Alternative Dispute Resolution.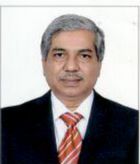 Mr. C Veerabhadraiah
Mr. Veerabhadraiah has served as the Additional Director (DIC), Department of Industries and Commerce, Karnataka.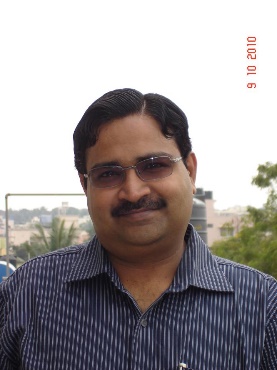 Mr. Anand Krishna Deshkulkarni
Mr. Deshkulkarni is an ACS who received his M. Com. inBanking and Insurance Management from the Annamalai University, Tamil Nadu and LL.B. from Bangalore University.
Second Batch Mediators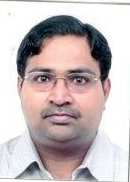 Mr. Anand Krishna
Mr. Krishna is a management professional with more than 25 years of experience in management, consulting, marketing, M&A advisory and general management.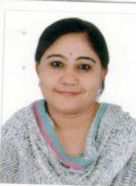 Ms. Sree Rekha S N
Ms. Sree Rekha is a lawyer who specializes in real estate matters. She has a diverse educational background and she holds a B.Sc., ICWA, and M.L. She received her Dip in Finance from London School of Economics and Political Science.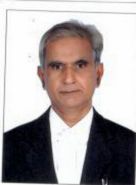 Mr. Guruprasad
Mr. Guruprasad is a fellow member of ICA and holds a B.Sc., LL.B. and Masters in Foreign Trade (MFT). He is an advocate, arbitrator and his area of experience is in arbitration, including all commercial contracts, power sector matters, service matters.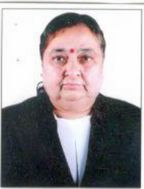 Mrs. A. N. Shanthala
Ms. Shanthala is a lawyer, enrolled in the Karnataka State BarCouncil. She received her LL.B. from Gulbarga University andshe practices in the Trial Courts as well as the High Court of Karnataka. She has an expertise in family law matters and has handled several complex and intricate family disputes.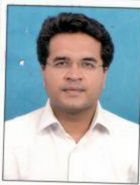 Mr. R Venkat Raghavan
Mr. Raghavan is a Foundering partner of Escalade IP Services, Bangalore. He received his B.A. LL.B. from the Bangalore University and completed his LL.M. from University of California, Los Angeles.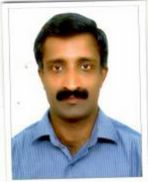 Mr. Binoy Chacko
Mr. Chacko is a partner at Joseph & Chacko LLP, Company Secretaries. He is an FCS and an Insolvency Professional registered with the Insolvency and Bankruptcy Board of India (IBBI) and has a rich experience in corporate work.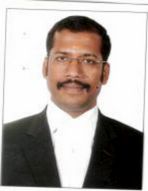 Mr. Jagadeesh M
Mr. Jagadeesh is a Partner in Tapas Law. He is a lawyer enrolled in the Karnataka State Bar Council with about 18 years of practice. He has experience in corporate, commercial, civil and Real estate laws.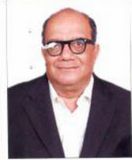 Mr. Daniel Pacheco
Mr. Pacheco is an innovative entrepreneur who is working in educational support activities. He has a very rich and diverse educational background and holds B.Com., LL.B., Dip T&D, DHRM and PGD in Industrial Psychology.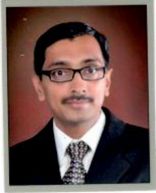 Mr. Satish Srinivasan
Mr. Srinivasan holds a degree in B.Com from University of Pune and went on to take his Masters in Personnel Management (MPM) from University of Pune. He received his LL.B. from Symbiosis Law School, Pune.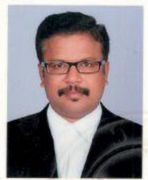 Mr. I. Jabakumar
Mr. Jabakumar is a practicing lawyer, enrolled at the Bar Council of Tamil Nadu and Puducherry. He completed his Bachelor of Laws (LL.B.) from the Karnataka State Law University, Hubballi in 2015 and then went on to do his Masters in Computer Applications (MCA).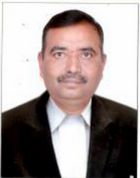 Mr. G. Venkatesan
Mr. Venkatesan is an advocate on the roll of Karnataka State Bar Council and is also enrolled with the Bar Council of India. He holds a Diploma in Civil Engineering and a B.E. (Civil) and received his LL.B. from the Karnataka State Law University, Hubballi.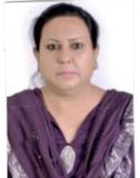 Ms. Minaz M. Dandhala
Ms. Dandhala holds a B.Sc. LL.B. degree. She is an advocate with over 20 years of experience and is also a mediator. As an advocate she has attended various mediation sessions in pending court cases. As an empanelled mediator of the Family court, Nagpur, she has conducted number of mediations. Ms. Dandhala has also been empanelled in the Nagpur District Court where she has been conducting mediations successfully.